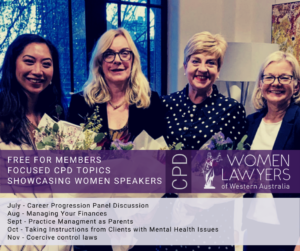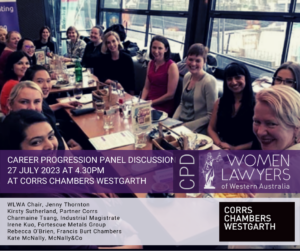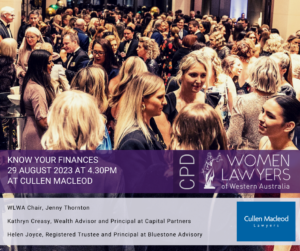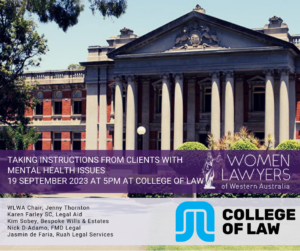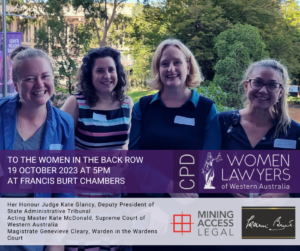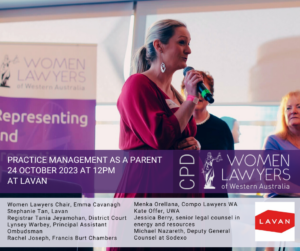 We are delighted to announce our professional development program that we have been working on.
All 5 seminars are free for members and $25 for others – that means your WLWA membership pays for itself!
We have planned a series that focuses on practice management and ethics points on topics that address issues facing most if not all women in the profession in a meaningful and practical way.  We are of course showcasing women speakers.
Our kind hosts often put on light refreshments so that we can all catch up and have a chat about the thought leadership we just head.
Follow the links to find out more and to register!
19 September – Taking Instructions from Clients with Mental Health Issues https://www.trybooking.com/CLPDM
19 October – To the women in the back row https://www.trybooking.com/CLPDU
24 October – Practice management as parent https://www.trybooking.com/CKIFY
10 November – Coercive Control Laws https://www.trybooking.com/CLPDX